RTI Premium 2.8" Color Touchscreen System Controller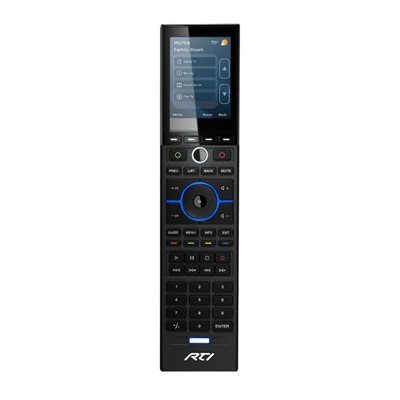 Press and move to zoom.
Mouse over image to zoom.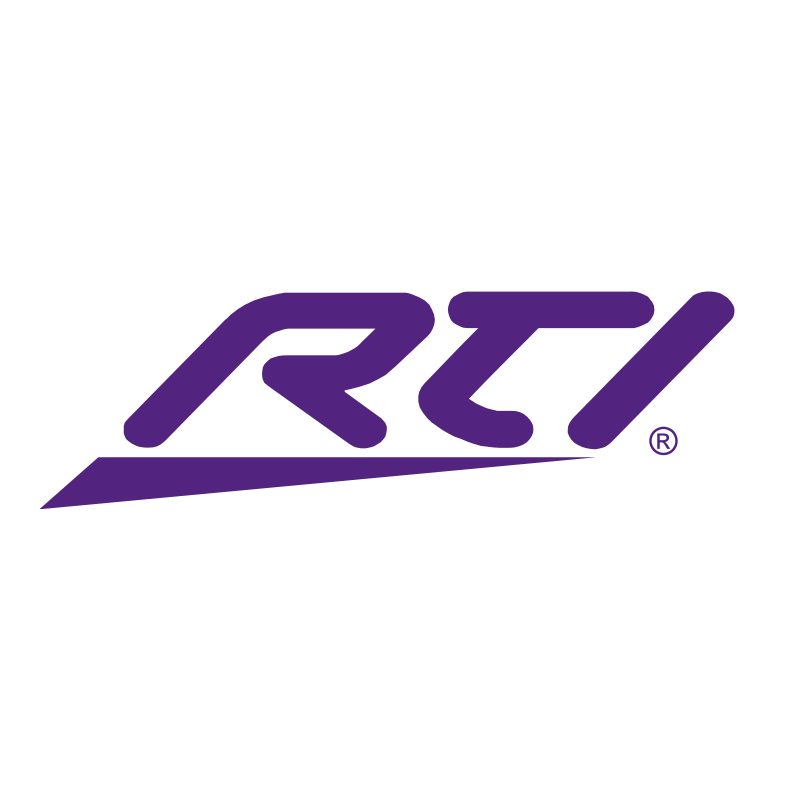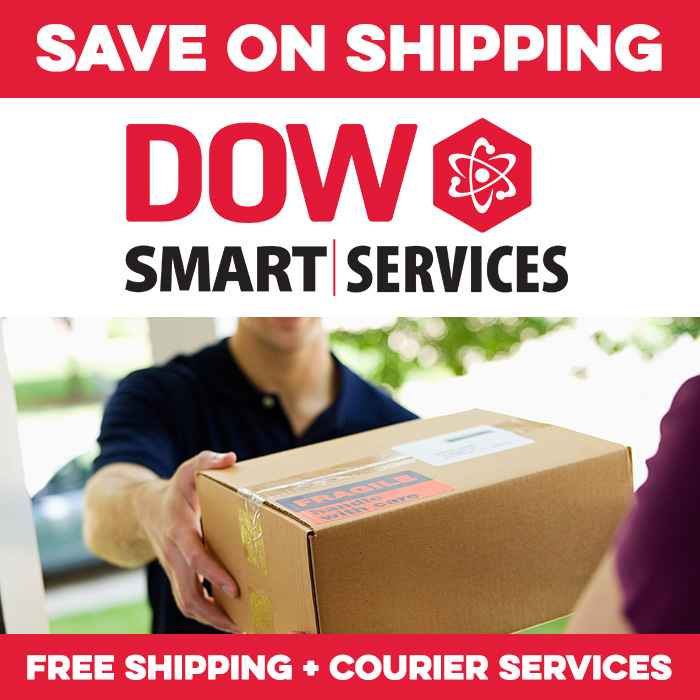 RTI Premium 2.8" Color Touchscreen System Controller
T2X
Features
Dual RF transmission capability uses 433MHz and 2.4GHz (utilizing Zigbee technology)
Integrated 802.11b/g wireless Ethernet
Two-way control using 2.4GHz (Zigbee) and RTI control components
Flush mount, edge-to-edge touchscreen for improved gesture support
Integrated grip sensors keep the remote awake while in use
Accelerometer provides "instant-on" control
Three wireless modes built-in (RF, Zigbee and WiFi)
Transmits IR and RF (or both - on a single button press!)
Extremely wide IR transmitting frequency range
Greatly improved power management and battery charging
Forty-seven assignable/programmable keypad buttons
Cursor button allows simple scrolling list navigation
System includes a Lithium-Ion battery and docking station
Completely customizable and programmable
Non-volatile Flash memory stores your system configuration even when power is not present
Specs
Power: 3.6 VDC, 1800 mAh Lithium-Ion Battery Pack
Power Management: Automatic On/Off (integrated accelerometer/grip sensors)
Infrared Control Range: 30 feet (9.1 meters) @ 60 degrees
Infrared Frequency Transmission Range:

15kHz - 460kHz
Radio Frequency Control Range:

Up to 100 feet (30.5 meters) (with optional System Interfaces/Processors)
Radio Frequency Carrier: 802.15.4 @ 2.4GHz (Zigbee Wireless Networking) and 433MHz
Wireless Ethernet: 802.11b/g @ 2.4Ghz
Touchscreen Display: High-brightness color TFT LCD, 1/4 VGA (240x320 pixels) with 64K colors, Integrated high-resolution touchscreen
Display Size: 2.8 in (71mm) diagonal
Backlights: Blue/White LED (Keypad)
Nominal Run Time on Full Charge: 4-6 hours, continuous use (WiFi° & backlight setting dependent) (5 to 7 days on average use)
Standby Time on Full Charge: 30 Days
Battery Charge Time: 3-4 Hours
Total System Memory: 128M Bytes Flash (non-volatile) memory
Communications: USB 2.0 programming port
Dimensions
Size (L x W x D): 10.0" x 2.3" x 0.7"
Weight: 8.8 oz.
What's in the box
T2x RTI Premium 2.8" Color Touchscreen System Controller
Docking station
Power supply (5V, 2A)
Interchangeable keycap kit (8 keycaps)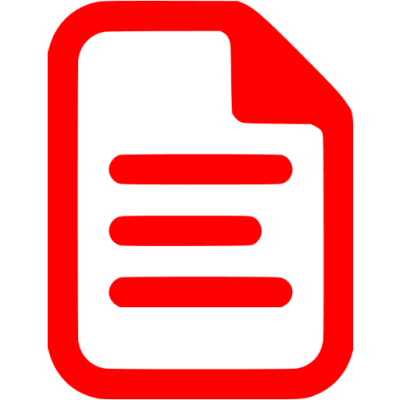 Spec Sheet Download
---