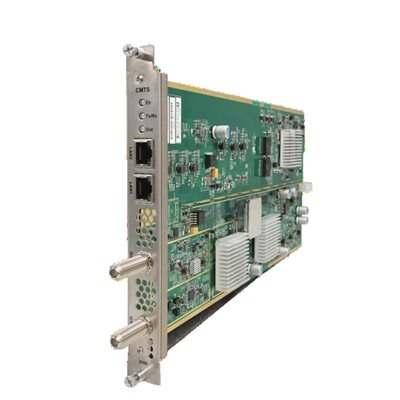 Press and move to zoom.
Mouse over image to zoom.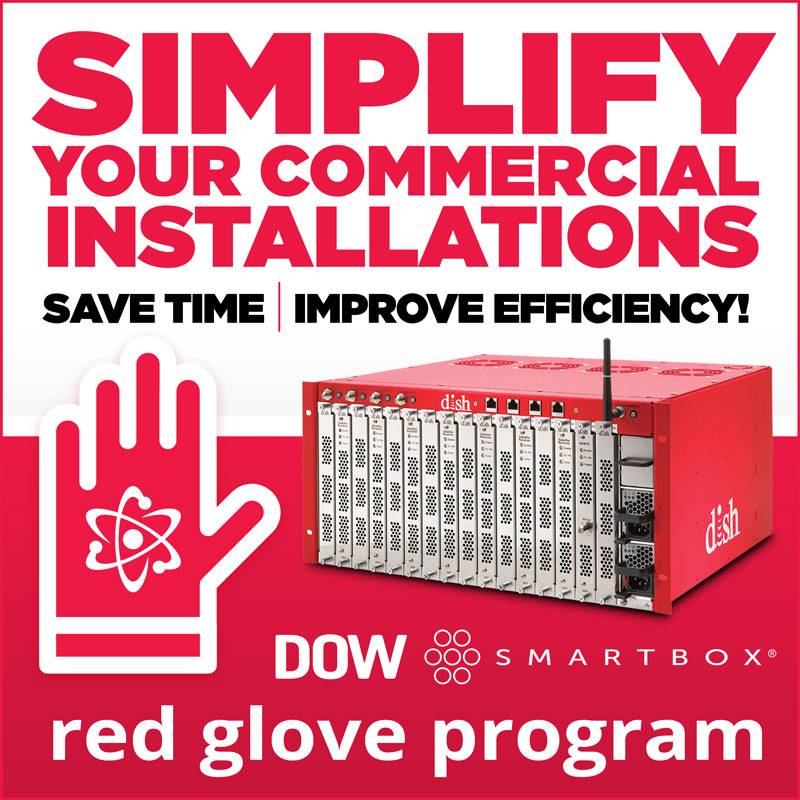 DISH Smartbox CMTS Blade
DN009933
The CMTS Blade is designed to fit within the SMARTBOX and offer broadband internet services over a coax network. This blade is designed to take both video multicast IP signals from the SMARTBOX and an external internet connection and transmit these over the DOCSIS network to a cable modem. This allows IPTV solution to cost-effectively run over a coax network.
Supports up to 500 DOCSIS cable modems
Offers 32 downstream bonded channels
Provides high-speed data delivery: 1200-Mbps downstream and 300 Mbps upstream
Features an intuitive Web interface for simple configuration, management, and debugging
DownstreamChannel:
QAM Modulation Mode: Annex A, B
QAM Modulation: 64 QAM, 256 QAM
Data Rate: 36 Mbps @ 64 QAM, 50 Mbps @ 256 QAM
Downstream Channel Quantity: 32 channel
Downstream Max Speed: 1200 Mpbs
Frequency Range: 101 MHz to 1000 MHz
Channel Bandwidth: 8 MHz/6 MHz
Output Power: 45dBmV
Power Adjusted Range 0-45dB, step size 1dB
MER >40 dB
Data Port:
Net Port Rate: 10/100/1000 Mbps
Net Port Type: Managed connector, 1 RJ45 Data connector, 1 RJ45
Communication Interface:
SNMPv2 DOCSIS MIBs
Other Functions:
Max Cable Modem Amount: 500 DOCSIS 3.0
Dymamic Load Balanced: Supported
Internal DHCP/TFTP Server: Supported: External DHCP server required for CPEs
Upstream Channel:
Upstream Modulation: QFSK. 16 QAM, 64QAM
Data Rate:30 Mbps @ 64 QAM (6.4MHz)
Upstream Channel Quantity: 10 channel
Upstream Max Rate: 300 Mbps
Input Frequency Range: 5 MHz to 87 MHz
RF Output:
RF IN Connector (Upstream): (1) F connector, 75 O
RF OUT Connector (Downstream): (1) F connector, 75 O
Port Insert Loss: < 4 dB
Port Reflect Loss: < - 12 dB
General:
---